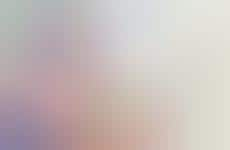 My dear readers. Life is a bulky, difficult creature. Like a pair of those old-school combat trousers, with 7 million pockets per leg. So useful, with the potential to carry and store and have lots of different things on the go. But oh!, how tricky they are to sport into a nice outfit.
So the point I'm getting at is that I've been a busy bee of late, dealing with the lint and dust out of one pocket, as well as the genuine gems that emerge from others. It's been a very strange time for your friendly pensivebuddha.
But one event has dragged me out of my reverie and settled me down into the land of mortals. A dazzling, gorgeous thing that I am genuinely proud to be a part of. Call me shallow if you feel you must – I'm not speaking about a grand event on the world stage. Not the profound words of some prophet. Not the smile of a child who has fought obscure and gigantic hurdles.
In fact, it was issue 16 of
Schön! Magazine
, and oh!, it is lovely! Now, you may well call me biased, as I do indeed feature in issues 14, 15 and the latest 16th issue. The beauty of Schön! is that it is a genuine representation of true talents from around the world, and across disciplines. It's not Vogue or i-D, nor does it pretend to be. And plus, it has the literary talents of your friendly pensivebuddha (aka Rebecca Chuks) up in there, which can only help matters. Oh!, yes.